The AfSU Umbrella
The AfSU Umbrella brings together the introduction of the AfSU Tuition Centre and its potential for future expansion, as well as how the expansion can help benefit university societies.
The AfSU Umbrella
Through AfSU, your university society can gain multiple benefits and in return you can help grow AfSU and support the work we do. AfSU's growth correlates with university society growth: by expanding and collaborating with one another, AfSU can help support you and your society through the schemes we offer. Our Scholarship Fund will open Fall 2024, with our Bursary Fund being explained below.
Access to Resources

AfSU has exclusive access to internship opportunities, work experience placements and student-specific advice that can't be found elsewhere. Through partnering with AfSU, your society and its members gains access to the services we offer here.

AfSU Bursary Fund

Through our Tuition Centre model, and through in-house estimations, the first set of bursary funds will be released by March 2024. As our Tuition Centre Model grows, so does our opportunities and ability to fund more and more scholarships for our students.

Event Funding & Assistance

Our Tuition Centre Model allows for us to fund events held by university societies that meet the AfSU requirements for event hosting. You will be able to not only gain access to a collaboration between your society and AfSU, but with other university societies too.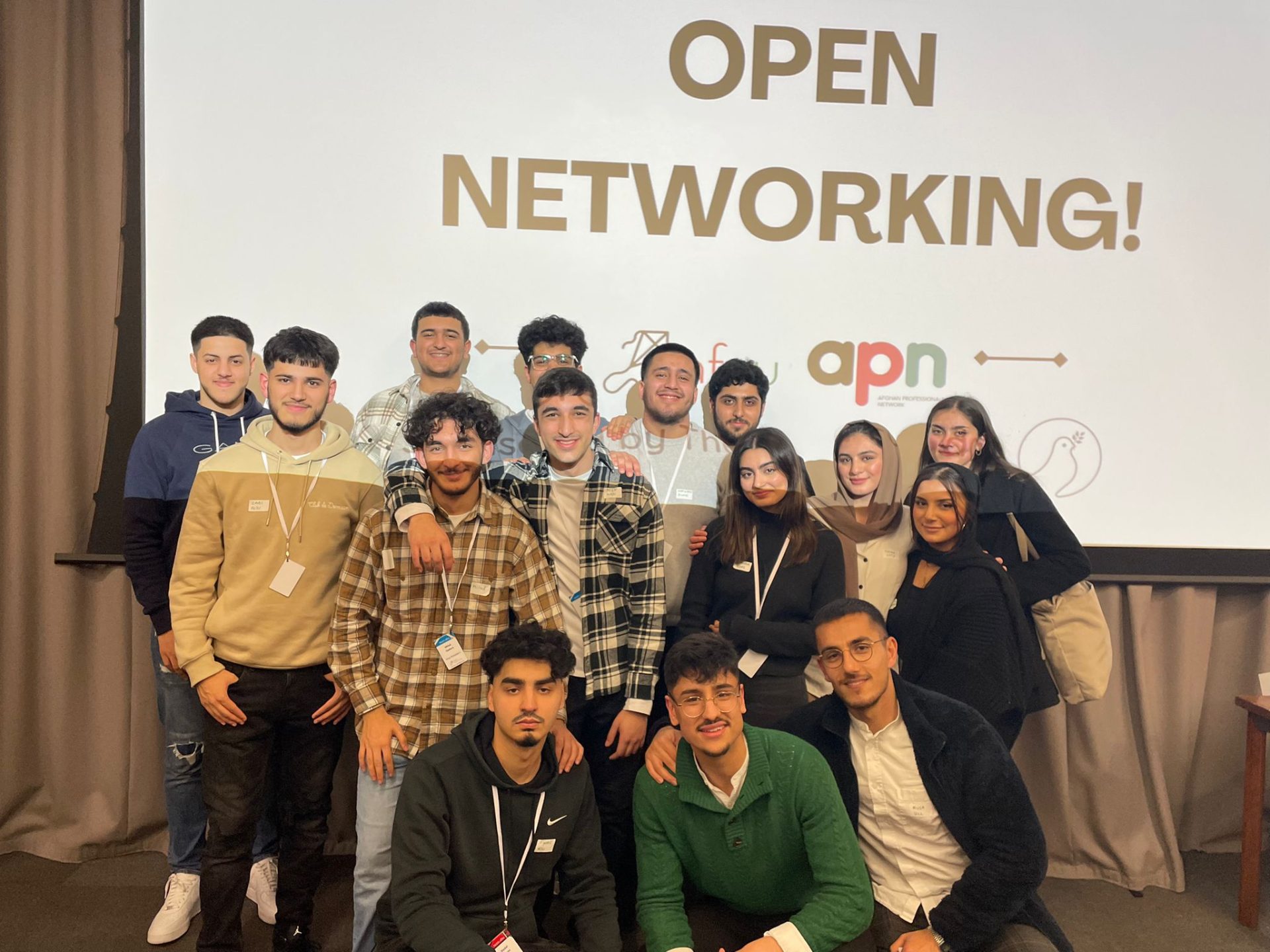 Help change student outcomes. Join Team AfSU and gain unique access to the AfSU community for your society.
How can universities join?
University societies can join us by filling out a very brief application on https://apply.afsu.org (look for the University Society Application). Presidents will be able to join AfSU once their application has been submitted and approved and access all AfSU resources and benefits.
Who funds AfSU?
We are funded through the AfSU Tuition Centre, as well as through our partnerships with external organisations and universities. You can find out more about the AfSU Tuition Centre via https://afsu.org/tuition and more about our partnerships via https://afsu.org/about-us.
Who can apply for the AfSU Scholarship Fund?
To apply to the AfSU Scholarship Fund, your university's Afghan society must be an official AfSU partner. We will not be able to process applications from students whose university societies are not part of AfSU. More information relating to the scholarship fund will be released in the coming months.
Who can apply to the AfSU Bursary Fund?
Any student enrolled as a tutee in any of our AfSU Tuition Centre locations are eligible for the AfSU Bursary. For university students, your university's Afghan society must be an official AfSU partner in order to benefit from AfSU services. If your society is not yet part of AfSU we encourage you to let your committees know so that they can be part of AfSU.
What are your goals?
AfSU aims to: (a) support students from an Afghan background in education at GCSE, A-level and university; (b) harmonise the connections between university Afghan societies and the Afghan diaspora by bringing everyone together through education; (c) developing connections and links between the student community and its Alumni and (d) supporting our community through the events/workshops that we host.
Do you have social media?
Yes! We have Instagram, Twitter, Facebook & LinkedIn (@afgstudentunion) and Discord (https://discord.afsu.org).
Questions?
Feel free to reach out to us. We have a friendly and helpful team that will be able to direct your query to the relevant team.
Contact Us
Join AfSU
Are you interested in joining Team AfSU? Click on the link below to find out more about the application process.
Join AfSU